The Green Leaves Garden Tour Packages – explore Sri Lanka from your Homebase Mawanella
Mawanella city is situated in Sabaragamuwa province where many touristic attractions are located and yet to be explored by tourists. And here a list of places that can be easily reached from our Green Leaves Garden home stay,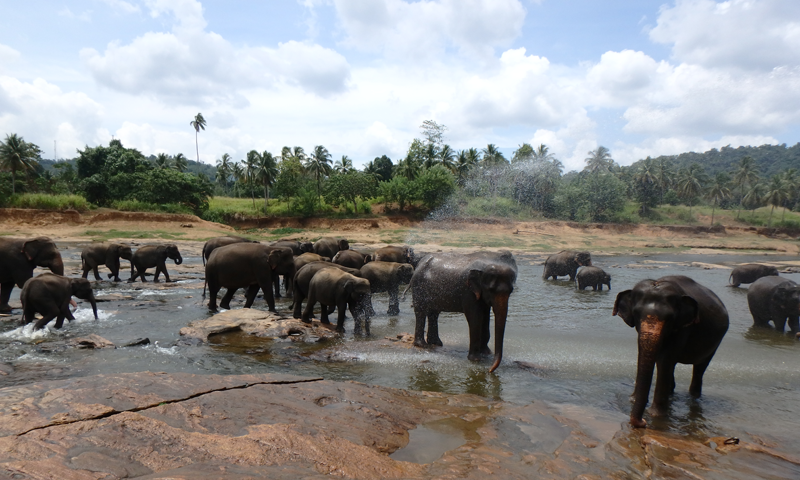 Pinnawala Elephant Orphanage
It is located in between Kandy Colombo Road. It is an Orphanage, nursery and a breeding place for wild elephants. You will be able to experience variety of activities related to elephants such as bathing, feeding dancing. 15 minutes drive from green leaves garden.
Dewanagale Ancient Rock Temple
Dewanagala raja maha viharaya is an ancient temple which is believed to be built during the polonnaruwa kingdom by the king parakramabahu, the great (1153-1186) it is in mawanella area,30 minutes drive from the green leaves Garden.
Bo Ella
Bo ella is a water fall supplied by the Ma oya. Ma oya is starting at asupini ella and flowing through Mawanella town directly to the sea in negambo without connecting to any other river.
Saradial Village
Saradial village is located in Uthuwankanda close to Mawanella town. It is named after a native called "saradiel" who was commonly considered "Sri Lankan Robin hood" this park offer you a chance to see a typical village of saradiel's era.the best scenic view of the surrounding from the highest place in mawanella city.to reach this place take only 15minutes drive from green leaves garden.
Asupini Ella
Asupini Ella is a beautiful water fall that generates high volume of water capacity through out the year.it is in the historic town Aranayaka, which takes 20 minutes' drive from green leaves garden.there you can do  1 hour trekking to the top of the water fall.(around 2km).Asupini Ella is within a natural rain forest and visitors can experience a fresh water bath in natural pool surrounding by the forest.
Bathalagela (Bible Rock)
Bathalagela is known as the bible rock "as it surface seems like a book/bible. It is 800m high, and takes only 35 minutes' drive from green leaves garden to the starting point of the track.
Pinnawala open Air Zoo
It is Sri Lankan's First open air zoo which is located close to the pinnawala Elephant Orphanage. Currently, it is a home to a number of native animals such as leopard, deer, monkeys, turtles and many more.
Interessted in Our Tours? Get in Contact with us